Blog
The cottage with our switches won the prize!
Written by: Jana Ledecká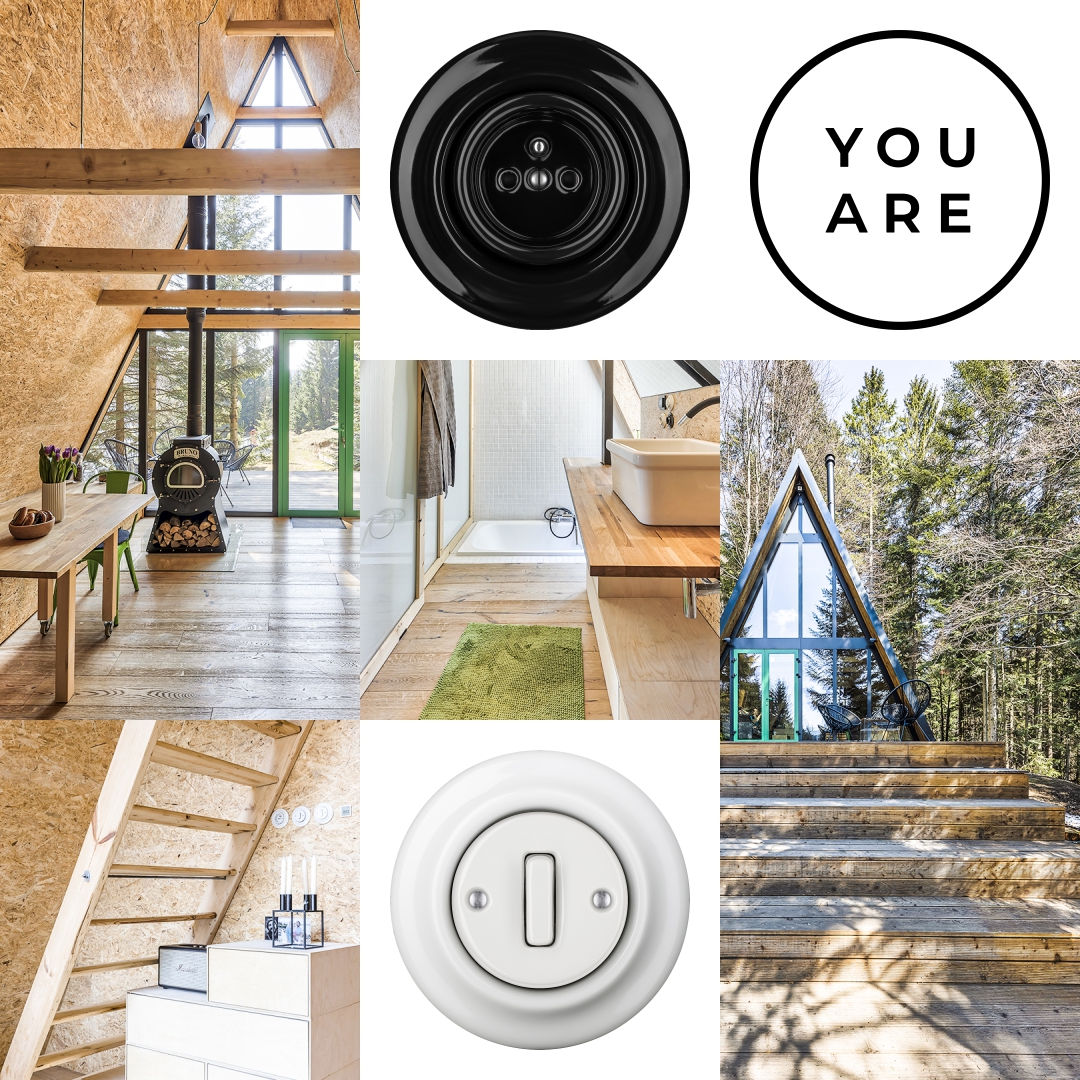 All the load-bearing parts, from roofing and refurbished staircase to the loft were preserved. The cellar also remained unchanged. The most striking new element, including the interior, was the aluminum facade with green doors and red spruce terrace. The accumulation furnaces have become the dominant feature of common areas. The glass front wall of the cottage allows you to unobtrusively observe nature. Integrating all comfort into small spaces was a challenge. It was necessary to cancel one of the rooms in the attic to give an impressive view from the social area. The kitchen cleverly hides all appliances, benches and beds turn into storage space. The newly built terrace was created in the original place. It takes place in 2 levels, combines a playground and at the same time provides enough space for outdoor recreation.

The minimalist interior, dominated by OSB boards, is underlined by the black and white combinations of KATY PATY black and white porcelain switches. They give the raw material the required amount of refining. Yet they do not attract attention in the overall concept of space. Studio Y100 (ysto) was founded in 2017 by Yana Shtofan Stykova and Pavel Shtofan after returning from Denmark, where they worked for 7 years. Life in Scandinavia influenced them in several ways. The experience gained will continue to be applied in the field of architecture.